Undergraduate Student, Prince Wang, Awarded Chancellor's Award at Commencement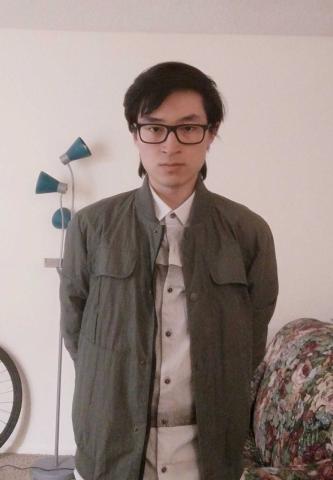 Undergraduate Student, Zizhuang Wang, Awarded Chancellor's Award at Commencement
By Sandra Dieron, PR Assistant, Computer Science 
Second-year undergraduate student, Zizhuang Wang, has been awarded the Chancellor's Award at the College of Creative Studies Commencement ceremony this past weekend.
Three other graduating seniors were honored with this award. Their educational backgrounds include sociology, interdisciplinary studies, and biological science. To read more about the recipients of this award, please refer to the The Current's article here.
Zizhuang Wang is a second-year Computer Science major at the College of Creative Studies, University of California Santa Barbara, advised by Prof. William Wang. Zizhuang is in the UCSB BS/MS program and he is expecting to get his Bachelor of Science and Master degrees next year. His research interests include: Machine Learning, Deep Learning, Natural Language Processing, Generative Models, and Variational Inference.
Citing, in particular, Zizhuang's understanding of maths and his programming skills, Professor William Wang called his student "the strongest undergraduate student that I've ever seen in my past 10 years at Columbia, Carnegie Mellon University and UCSB. I could see him being very successful in his career."
The Chancellor's Award in Undergraduate Research recognizes four distinguished undergraduate researchers each year. One recipient comes from departments within each of four broad disciplinary divisions: science, social sciences, engineering and humanities, and fine arts. The award is intended to honor exceptional undergraduate contributions to knowledge creation in the field or discipline in which the research was conducted. Contributions may come from work produced by students no earlier than the third (junior) year. To learn more about the award, the nomination process, and previous recipients, please click here.
Congratulations to Prince Zizhuang Wang on this amazing accomplishment!