Dr. Mariya Zheleva, UCSB CS Ph.D. Alumna, Awarded an NSF CAREER Award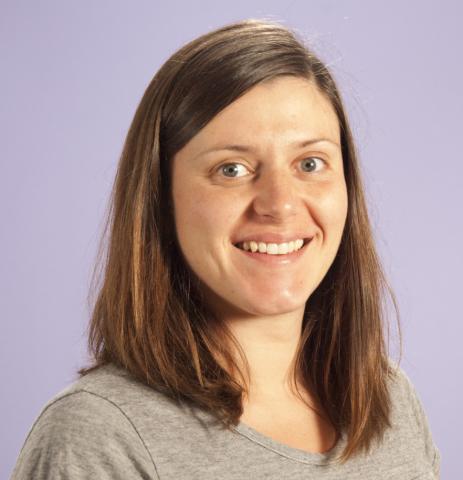 Dr. Mariya Zheleva, UCSB CS Ph.D. Alumna, Awarded an NSF CAREER Award & the University of Albany Presidential Award for Exemplary Community Engagement
By Sandra Dieron, PR Assistant, Computer Science
Dr. Mariya Zheleva, UCSB Ph.D. Alumna and Assistant Professor at the University of Albany, was recently awarded an NSF CAREER award and the University at Albany Presidential Award for Exemplary Community Engagement.
The NSF CAREER award provided funding for Mariya's project titled, "Automating the measurement and management of the radio spectrum for future spectrum-sharing applications." Mariya's research will develop a long-term, integrated program of research, education and outreach to establish a scientific and technological framework for automated spectrum measurement in support of shared-spectrum access and to train the next generation of wireless specialists at the intersection of networks, digital communications and machine learning. The project will work closely with industry and standardization efforts to ensure broader adoption.
The NSF Faculty Early Career Development Program (CAREER) award is a National Science Foundation-wide activity that offers the most prestigious awards in support of early-career faculty who have the potential to serve as academic role models in research and education and to lead advances in the mission of their department or organization. Activities pursued by early-career faculty should build a firm foundation for a lifetime of leadership in integrating education and research. NSF encourages submission of CAREER proposals from early-career faculty at all CAREER-eligible organizations and especially encourages women, members of underrepresented minority groups, and persons with disabilities to apply.
The University at Albany's commitment to addressing the pressing needs of society is long-standing, growing from their roots as a state normal school (1844) and our strategic location in New York's capital city. Today, through engaged scholarship, teaching, and service, UAlbany is a global partner with the public and private sectors addressing critical challenges in hundreds of ways. The University of Albany Presidential Award for Exemplary Community Engagement honors individuals and programs for their exemplary public engagement through scholarship, research, teaching, learning, creative activity, and public service.
Dr. Mariya Zheleva is an assistant professor in the Department of Computer Science at University at Albany SUNY. Mariya received her PhD from the Department of Computer Science at University of California, Santa Barbara and her Bachelor and Masters degrees of Engineering from the Technical University of Sofia, Bulgaria. Mariya's research interest is in the intersection of wireless networks and Information and Communication Technology for Development. She has done work on small local cellular networks, Dynamic Spectrum Access, spectrum management and sensing and network performance and characterization. Her work was published in top-tier conferences, interdisciplinary journals and featured in popular media. Mariya is currently serving on the organizing committee of DySPAN2017 and on several technical program committees.
Her research focus is on wireless networks for infrastructure-challenged regions, characterized with low-bandwidth Internet gateways, lack of reliable electricity and sparse populations. In order to connect such regions, she has designed distributed cellular network systems to provide voice, text messaging and data connectivity. She is also working on Dynamic Spectrum Access systems for long-distance high-bandwidth connectivity.
In addition to being an assistant professor, Dr. Zheleva is also the founder and director of the Ubiquitous Networking Laboratory (UbiNET Lab) at the University of Albany. The UbiNET Lab conducts research in next generation mobile wireless networks, focusing on autonomous spectrum measurement and dynamic access, architectures and resource allocation in IoT-and-Traditional (IoT&T) networks, measurement infrastructures and networked system design, integration and in-situ deployment. The lab has extensive background in field-deployed research in rural Africa and the U.S.
Congratulations are in order to Dr. Mariya Zheleva for her NSF CAREER award and her University of Albany Presidential Award for Exemplary Community Engagement award!