CS Summit 2019: Computing Together to Share Ideas & Make Connections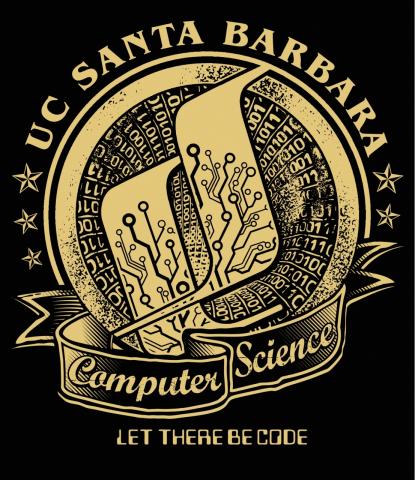 CS Summit 2019: Computing Together to Share Ideas & Make Connections by Sandra Dieron, PR Student Assistant, Computer Science
Hosted by UCSB's Department of Computer Science, the 2019 CS Summit event was held on Wednesday, March 13, 2019 at Corwin Pavilion and the Lagoon Plaza.
This year's event included a breakfast with industry and networking, undergraduate capstone presentations, lunch and networking, a capstone poster session, graduate student research talks, an awards ceremony for capstone presentations and graduate student research talks, a distinguished lecture by Lise Getoor, as well as a reception and networking with industry.
The undergraduate capstone presentations served as the culmination of several undergraduate student teams' partnerships with industry leaders in the pursuit of developing innovative solutions to real industry problems. This year's first place winners, Drop Table Teams, partnered with Appfolio to create DesignAR, an augmented reality iOS application to virtually place home furnishings with the ability to view and edit on multiple devices in real time. High Voltage Society took home second place with its partnership project with Arthrex, titled Assist-MD, which aimed to provide surgeons with real-time instrument inferences and overall procedure metrics. This year's third place winners, Pretty Lil Leetcoders, partnered with Logmein to create LogMyMotion, an application that sought to analyze the user's form when performing an exercise and suggest ways that it can be improved, or otherwise inform them that their form is good. More information on the undergraduate capstone presentations can be found here.
The graduate student research talks showcased the best research in Computer Science at UCSB. Six graduate students and their research teams presented their findings to attendees. This year, graduate student, Donghao Ren, with the aid of his faculty advisors, Tobias Hollerer and Matthew Turk, were awarded first place for his talk, Towards Immersive Data-driven Storytelling. Nevena Golubovic, with the aid of faculty advisors Chandra Krintz and Rich Wolski, took home second place for her talk on Microclimate Temperature Prediction for IoT-driven Smart Farms. Third place was awarded to Izzeddin Gür with his talk titled Learning to Navigate the Web. Gür's advisor is Zifeng Yan. More information on research being conducted in the department can be found here.
This year's distinguished lecture, titled "Responsible Data Science," was given by Lise Getoor, professor in the Computer Science Department at UC Santa Cruz and director of the Data, Discovery and Decisions (D3) Data Science Research Center at the University of California, Santa Cruz. Her research areas include machine learning, data integration and reasoning under uncertainty, with an emphasis on graph and network data. In this talk, Lise acknowledged the perils and promise that the emerging discipline of data science offers. She described some of the opportunities and challenges in developing the foundations for responsible data science.

The recorded CS Summit video can be viewed here and here.
Thank you for our industry sponsors and partners that make this day possible. 
Sponsorship by: LogicMonitor, AppFolio, Evidation, InTouchHealth, LastLine, Amgen, LogMeIn, PayJunction, Shellphish
Capstone Team Sponsors: Aerospace, AppFolio, Arthrex, CJ Affiliate, InTouchHealth, Invoca, LogMeIn, Novacoast, Pivotal, Workday