CS Staff Member received Staff Citation of Excellence Award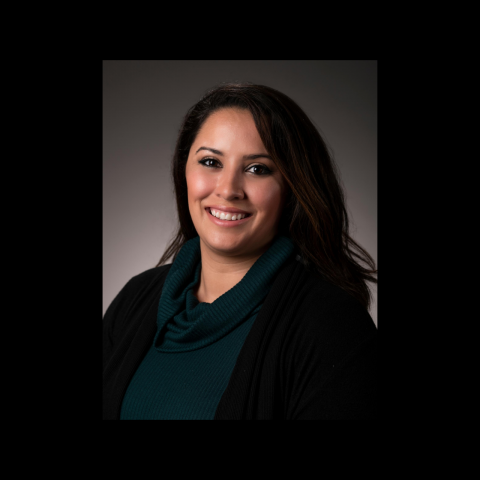 CS Staff Member Receives Staff Citation of Excellence Award
By Natalia Diaz Amabilis, PR Assistant 
Congratulations to Samantha Oglesby for being a recipient of the Staff Citation of Excellence Award! This award acknowledges and celebrates outstanding achievements and meritorious service. It is based on such qualities as job excellence, impact of work, interpersonal skills and extraordinary achievement and how these qualities result in positive impact advancing the mission of the department and the university. The award is selective in that only 10 recipients are recognized campus wide each year.
Samantha Oglesby is the Academic Personnel and Special Events Coordinator at the Department of Computer Science. She assists with faculty recruitment, merits and promotions, special events, and assists the chair. 
Samantha's nominators for the award speak very highly of her as a crucial member of the department who has contributed in a variety of ways: 
"Samantha is very efficient and effective in her job. She has unbounded energy and creativity, she is extremely competent and very professional, and she has a very pleasant personality. It is just a joy to work with her even in stressful situations since Samantha has a remarkable ability to get things done under time pressure while keeping a positive attitude." 
"Samantha demonstrates a very high level of professionalism. She is a perfectionist and does her best to make sure that every task she is involved in generates the best possible outcome. She is extremely dedicated to her work and goes well beyond the call of duty. She brings a high level of positive energy to the workplace and sets a shining example as a staff member. 
Samantha's contributions to improve our department's culture and community spans outside of just serving on committees and organizations...In addition to her personal accomplishments, she is a great leader who constantly supports her staff colleagues in undertaking their own projects enriching the CS department."

It is clear that Samantha is highly valued in the department as she is not only great at what she does, but also a joy to be around. Congratulations Samantha, the Department sincerely thanks you for all that you do! 
To read more about this award, visit: 
The Staff Assembly's article: https://www.staffassembly.ucsb.edu/staff-awards/award-winners
The Current's article:  https://www.news.ucsb.edu/2020/019909/outstanding-achievement-and-meritorious-service