UCSB Computer Science 3rd Annual End of Year Celebration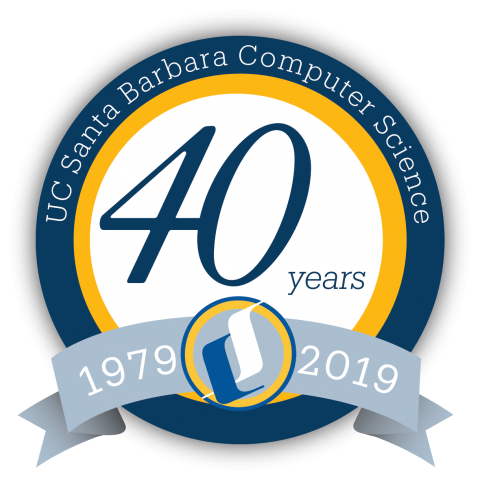 On Friday, June 12th, the Department of Computer Science held its 3rd Annual End of Year Awards & Graduate Celebration virtually, honoring our outstanding undergraduate students, graduate students, staff, alumni, and faculty members. 
It was a well-attended event with students, family, faculty, staff, and friends. Alan Lowe (CS '85), President and CEO at Lumentum, is this year's recipient for the Undergraduate Distinguished Alumnus Award. Sunita Verma (MS '02), Distinguished Engineer at Google, and Huican Zhu (PhD '00), Founding Partner at Amino Capital, won the Distinguished Graduate Alumni Award.
We heard inspirational speeches from Dean Alferness, Prof Tevfik Bultan, Alan Lowe, Sunita Verma, and Huican Zhu - our leaders and alumni in the field. Not only did we celebrate those who are with us today, but also those who have passed… Prof. Amr El Abbadi shared wonderful reflections on his memories of Prof. JoAnne Holliday. 
As this is a year of firsts - we also conducted a virtual celebration for our graduating graduate students, pomp music, and all! Tegan Brennan, new Ph.D. graduate and soon-to-be Assistant Professor at Stevens Institute of Technology gave an empowering speech to kick off the celebration & introductions of our exiting graduates. 
It was a pleasure celebrating our outstanding colleagues, current and graduating students, and alumni. The event was organized by Profs. Chandra Krintz, Diba Mirza, Tevfik Bultan, and supported by CS staff members Samantha Oglesby, Maritza Fuljencio, Karen van Gool, and Katie Rosenthal. 
Below are some of the awards presented:
Staff Citation of Excellence Award - Samantha Oglesby, Academic Personnel & Operations Coordinator
UCSB Distinguished Teaching Award & COE Outstanding Faculty Award - Diba Mirza, Professor & Chair, Undergraduate Affairs Committee
Capstone "Best Project" - Minimum Viable Team (Ekta Shahani, Terrell Marshal, Chris Lianides, Michelle Nguyen, Aditya Nadkarni
Distinction in the Major - 
Research Track: Dean Narlock, Shihua Lu, Yufei Jin
Capstone Track: Brian Lim, Yuyang Xu, Eric Shen, Ryan Gormley, Terrell Marshall, Ekta Shahani
CS Outstanding Undergraduate Research Award - Andrew Gaut & Tony Sun
Rising Stars in Mentoring - Sara Mandic, Olivia Gillam, April Sanchez
CS Outstanding Mentor Award - Jared Flores
CS Student of the Year - Colin Unger
Distinguished Alumnus Award - Alan Lowe, President & Chief Executive Officer, Lumentum
Distinguished Graduate Alumnus Co- Award - Sunita Verma, Distinguished Engineer at Google & Huican Zhu, Founding Partner at Amino Capital 
CS Outstanding Teaching Assistant - Sharon Levy
CS Outstanding Publication Award - Xin Wang
CS Outstanding Graduate Student Award - Deeksha Dangwal
CS Outstanding Dissertation Co-Award - Tegan Brennan & Aravind Machiry