Staff Spotlight: Greta Halle Wins 2018-19 Kevin McCauley Outstanding Staff Award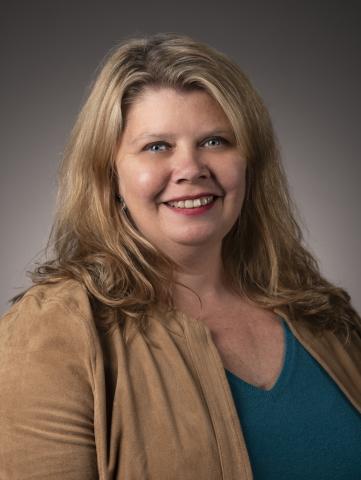 Greta Halle Wins 2018-19 Kevin McCauley Outstanding Staff Award
By Sandra Dieron, PR Assistant, Computer Science 
Greta Halle, our Business Officer, is one of the new recipients of the 2018-2019 Council of UC Staff Assemblies (CUCSA) Kevin McCauley Outstanding Staff Award!
As our Business Officer, Greta is responsible for the overall business and operational management of our department. She also provides oversight for administrative support and assists with facilities planning and development.
Greta received both her BA and MA in Art History from UCSB. She has 27 years of service as a staff member at UCSB and has been in the Computer Science department for 13 and a half years: first as the Student Affairs Manager, and for the last 6 years as the Business Officer. Greta is involved in Staff Assembly, the Administrative Management Professionals and the Chancellor's Advisory Committee on the Status of Women on campus and has served for all three organizations at the Systemwide level.
The Kevin McCauley Memorial Outstanding Staff Award was created in 2015 as a memorial to the long-time UC staff member who passed away in January of that year. It is intended to recognize staff members with the University of California, who are supportive and inclusive of staff, and encourage equity, diversity, and community, are forward thinking, and do not compromise quality. Individuals are nominated by CUCSA delegates and the vote is held at the spring meeting.
Congratulations to Greta Halle on winning this year's Kevin McCauley Outstanding Staff Award! We are so lucky to have her on our team.