PhD Student, Vivek Adarsh receives HPE "Best in Class"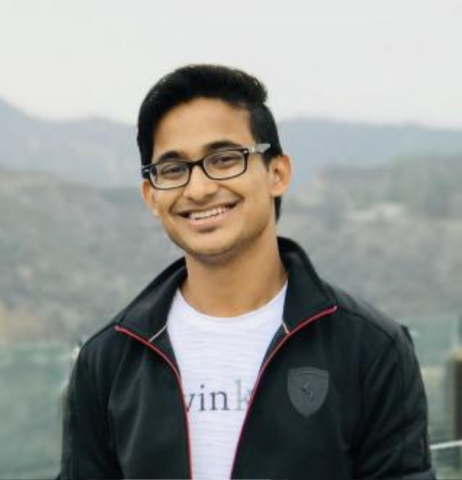 HPE Best in Class - Vivek Adarsh By Natalia Diaz Amabilis, PR Assistant
Congratulations to Vivek Adarsh from the MOMENT lab for winning Best in Class for his project "SARAS: Intelligent Edge Acceleration Using SmartNICs" at the 2020 HPE Virtual Intern Project Fair! Adarsh was amongst over 400 interns who shared their project deliverables, outcomes and impact with HPE employees in the U.S. over a three-day period in August 2020. 
HPE held its first completely virtual summer internship program this summer. "We developed a new system called SARAS to make it the go-to platform for scaling network-dependent application processing at the edge," says Adarsh. "With SmartNICs or smart network interface cards, we can maximize performance and energy efficiency of edge computation while minimizing costs. Our platform aims to enhance the capabilities of HPE's edge-to-cloud portfolio with offerings like HPE GreenLake, EdgeLine, and Aruba ESP."
Adarsh's research interests span the areas of wireless network systems design, and network measurement and performance analysis. He is a fourth-year Ph.D. Candidate in the Department of Computer Science at UC Santa Barbara where he works in MOMENT Lab, and is advised by Professor Elizabeth Belding. He also works very closely with Professor Arpit Gupta. The Department of Computer Science is so proud to see Adarsh's accomplishments not only in research but also in the workforce.