Randy Modos and Giovanni Vigna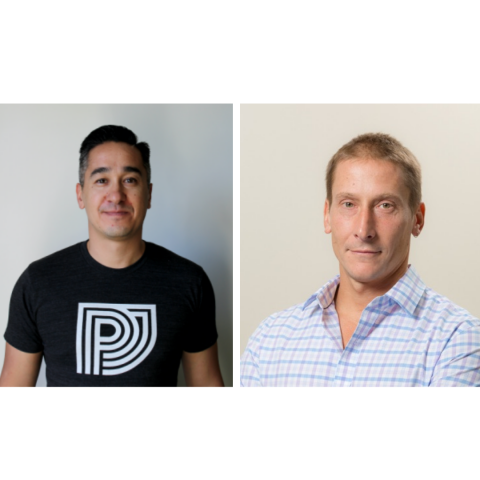 Randy Modos and Giovanni Vigna
November 14th, 2018 — 3:30-5:00 PM
HFH 1132
Randy Modos and Giovanni Vigna share their insights about enterpreneurship in CS in this conversation about "How to start a startup?"
Bios:
Randy Modos is the president and co-founder of PayJunction. He provides vision and leadership for the company as it pioneers green payment technology for businesses, helping to reduce costs and eliminate fraud. Entrepreneurship started early for Modos, who spent his after school hours as a child selling everything from lemonade and artwork to wooden sculptures. Modos met his co-founders at UCSB while pursuing his B.S. in Computer Science. Together, they took an inspired idea and grew it into a company that process over $4 billion annually. PayJunction is a leader in ethical payment processing and prioritizes long-term relationships over short term profit. Modos has been a champion of this approach throughout PayJunction's 18 years in business.
Giovanni Vigna is a Professor in the Department of Computer Science at the University of California in Santa Barbara (UCSB). His research focuses on vulnerability analysis, web security, malware analysis, and the security of mobile platforms. He is the director of the Center for CyberSecurity at UCSB, the co-director of the Security Lab, which is part of the iSeclab group, and he is the founder of the Shellphish hacker group.
Dr. Vigna is one of the co-founders of Lastline, Inc., a company that develops innovative solutions to detect and mitigate advanced malware (APTs) and targeted threats. Every year, he organizes the International Capture The Flag (iCTF), one of the world's largest attack-defense hacking competitions.