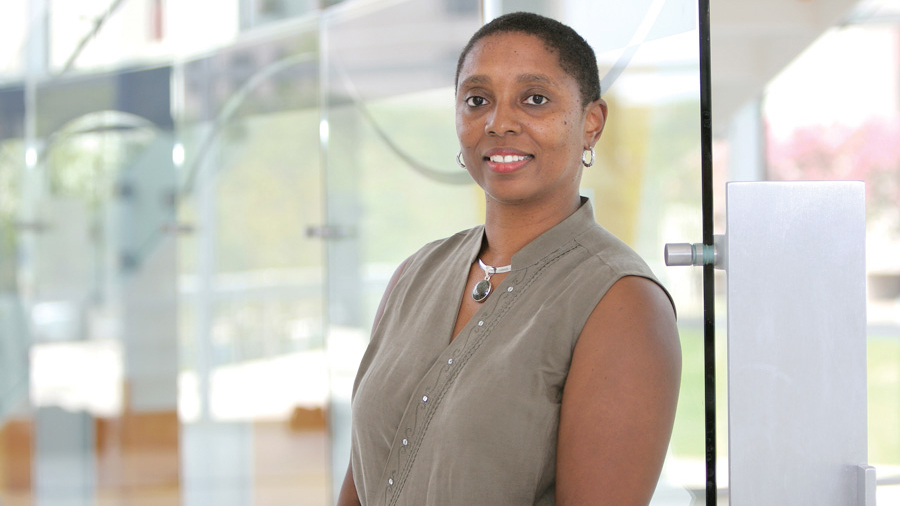 Dr. Valerie Taylor
Division Director/ Argonne Distinguished Fellow, Argonne National Laboratory
Increasing Diversity in Computing: Lesson Learned
Host: Professor Linda Petzold
Abstract
It is recognized that diversity of perspectives results in solutions that serve a broad base. This is critical to the area of computing, which has applications to many areas including science, humanities, finance, as well as foundational work to advance the field of computing. Cultivating an environment that values and promotes diversity, however, is not an easy task. This is especially the case in higher education, with a focus on undergraduate and graduate computing education. In this talk, I will discuss lessons learned from the following CMD-IT programs: University Award, FLIP Alliance, and Academic Careers Workshops. The focus will be on effective strategies and challenges that require community engagement.
Bio
Valerie Taylor is the Director of the Mathematics and Computer Science Division and Argonne Distinguished Fellow at Argonne National Laboratory. She has held multiple leadership roles at Texas A&M University, prior to joining Argonne. In particular, she served as the senior associate dean of academic affairs in the College of Engineering, a Regents Professor and the Royce E. Wisenbaker Professor in the Department of Computer Science and Engineering. Before she joined Texas A&M, Valerie Taylor was a faculty member in Northwestern University's Electrical Engineering and Computer Science Department for eleven years. Valerie Taylor has authored or coauthored more than 100 papers on high performance computing. She is a fellow of the Institute of Electrical and Electronics Engineers (IEEE) and of the Association for Computing Machinery. She has received numerous awards for distinguished research and leadership. Valerie Taylor is the CEO and President of the Center for Minorities and People with Disabilities in IT (CMD-IT), for which the vision is to contribute to the national need for an effective workforce in computing and IT through synergistic activities related to African Americans, Latinx, Native Americans, and People with Disabilities.
Organized by the department of Computer Science, summit.cs is made possible by our generous sponsors. Funding for summit.cs not only supports this event, but also, the department's mission to teaching, research, and diversity & inclusivity. To learn more about what we do and how you can be apart of our mission, contact us!