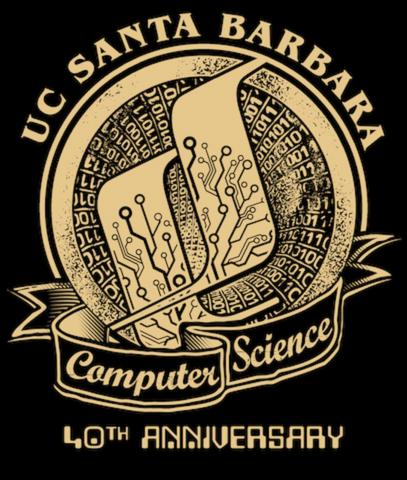 summit.cs 2020 
written by Natalia Diaz Amabilis, PR Assistant
This year's summit.cs was hosted on March 11, 2020 at UC Santa Barbara. Each year, the summit brings past and current students, faculty and industry partners together for a whole day of idea-sharing and networking. The summit was available via zoom, making it accessible to those who were unable to physically attend. 
Capstone Awards Spotlight 
Thank you to everyone who participated in the Senior Capstone Presentations! We would like to give special recognition to the three winning teams: 
1st: Minimum Viable Team - Well Health 
Team: Ekta Shahani (Lead), Terrell Marshall (Scribe), Chris Lianides, Michelle Nguyen, Aditya Nadkarni
Project Overview: A telemedicine platform to make virtual doctor's visits effective and efficient by enhancing patient-doctor communication.
2nd: No Cap Stone - Logmein 
Team: Andrew Doan (Lead), Bikram Nandy (Scribe), Adjon Tahiraj, Ryan Gormley, Tim Chang
Project Overview: Creating more personalized and engaging online interviews to better simulate a real, in person interview.
3rd: 2B || !2B - PowWow Energy
Team: Daniel Shu (Lead), Richard Rodriguez (Scribe), Anna Ivannikova, Bryan Wu, Yiyang (Meredith) Xu
Project Overview: A tool that will analyze satellite data to help farmers more efficiently use water and energy.
Congratulations to all! 
Tevfik Bultan, Professor and Chair of the Computer Science Department at UCSB shared his reaction to the summit -
"It was great to see the innovative projects and high-quality research produced by our students. CS Summit is a wonderful event since it provides you glimpses of the future of the computing industry and computing research."

Bultan believes the Capstone presentations were one of the best parts of the event, and overall the event went very well. In future summits, he thinks the Department should "investigate more virtual attendance options in the future, such as taking questions from people who are listening to talks online [and] would like to see more attendance from outside of UCSB such as local computing companies, or students from local high schools or from SBCC."
Bultan would also like to give special thanks to Samantha Oglesby and Greta Carl-Halle for the effort they put into the preparation of the event. 
Steve Bako, Capstone Instructor at UCSB, shares that he was thoroughly impressed with the event. For Bako, the highlights of the event included the student presentations and the smiles from the winning teams! He emphasized that he is very proud of his students and their hard work paying off. In future summits, he would like to "increase the attendance even more with additional advertising and potentially introducing new panels/sessions". 
Bako would like to give special thanks to the following:
Jake Guida, who did a fantastic job as the TA for the winter quarter (CS189B)
Prof. Chandra Krintz for doing all the heavy lifting in the fall quarter (CS189A)
Prof. Tevfik Bultan and Prof. Tobias Hollerer for holding this event for the CS department despite the current circumstances
Greta Halle and Samantha Oglesby for the tremendous effort in organizing
Libby Straight, Tony Mastres, Lillian McKinney for photographing the event and the class
Brian and the audio team at Corwin.
Steve Ramirez and his team for helping to search for judges.
Rob Dunton for making the judges flier.
Carlos Torres, John Delaney, and Alex Harvill for being our judges.
The companies and their mentors that sponsored the projects and guided the students
All the teams for their 6 months of hard work and amazing projects!
Thank you to everyone involved for another great summit and we look forward to seeing you next year!