STARTUP SPOTLIGHT: Chad Spensky, Founder & CEO of Allthenticate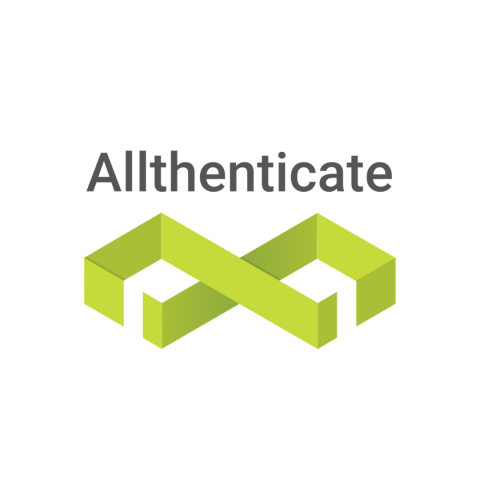 STARTUP SPOTLIGHT
By Natalia Diaz Amabilis, PR Assistant 
Read this article if you want to learn about an innovative startup concerned with computer and network security! If you are interested in a career with Allthenticate, please visit their website to view the current openings: 3 full-time positions and two internships: https://www.allthenticate.net/careers/  
Allthenticate is a computer and network security startup based in Santa Barbara, CA. Their mission statement is to make people's lives better by providing authentication products that are both more secure and more usable than existing solutions. 
Allthenticate's vision: We want to debunk the long-held belief that security and usability are a necessary trade-off by offering authentication solutions that are both more secure and more usable. All of our products are designed from the ground up with usability in mind, while simultaneously providing the highest security possible. Security is in our DNA.
Our team has extensive experience both attacking (e.g., blackhat hacking, vulnerability assessments for the Department of Defense, and competing in the highest level hacking competitions on the planet) and defending critical systems (e.g.,creating novel defenses for embedded systems, securing high-impact real-world products, and designing secure manufacturing pipelines). These various experiences have convinced us that we can do better at securing our infrastructure, especially with respect to authentication. Thus, we are here to usher in a new ubiquitous smartphone-based authentication paradigm: Allthentication.
Allthenticate's three founders, Chad Spensky, Evan Blasband, and Rita Mounir, are all UCSB alumni and continue to work together to usher in the next revolution in authentication!
Chad Spensky, Founder and CEO     
Chad is a computer security researcher, entrepreneur, and educator who is passionate about using technology to make people's lives easier and their digital systems more secure. Chad has over 10 years of research experience and is a lifetime hacker and maker.  His experiences have given him deep insights to both the commercial and government security landscapes, which are both in need of a serious overhaul.  Allthenticate is an amalgamation of technology derived from a lifetime of breaking some of the world's most secure systems, helping design fixes for various vulnerabilities, and generally being frustrated with suboptimal security solutions.
Rita Mounir, Co-founder and COO 
Rita is an ambitious Entrepreneur and a Data enthusiast. She graduated with a degree in Financial Mathematics and Statistics (Data Science) from the University of California, Santa Barbara. Rita has led the internationalization team at Carpe Data, a Santa Barbara Technology Company, where she helped bring the products to international markets (Canada, Australia, UK, Spain, etc.). Her work at Carpe Data included a lot of data manipulation and analysis, as well as localization, R&D, sales support, and project management. After winning several TechStars startup Weekend Competitions, she became a TechStars Startup Weekend Organizer to give back to the Startup communities, both inside and outside of the US. Rita also co-founded "The Center of Academic Achievement", a Spanish-Moroccan startup where she promoted partnerships and sponsorships in 6+ countries. Rita speaks 6 languages and plans to learn a 7th language someday.
Evan Blasband, Co-founder and CTO
Evan is an Electrical and Computer engineer with a passion for building systems at the intersection of hardware, software and design that change the way people live their lives. Evan has experience working in industry as well as a research environment designing novel systems. He was previously a Systems Engineer at Lockheed Martin helping design infrared imaging systems for Defense applications, a researcher in the Computer Security group at the University of California, Santa Barbara (UCSB), and an IDEO CoLab Makeathon finalist working on human-centered design. As a maker, he loves learning new technologies and exploring new innovations. Ultimately he plans to help Allthenticate develop more amazing technology to help users make all aspects of their life more secure and less burdensome.