Lia Yeh selected for NSF GRFP!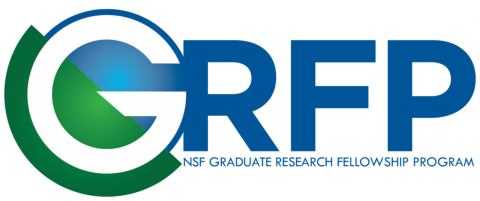 Lia Yeh Selected for NSF GRFP
by Natalia Diaz Amabilis, PR Assistant 
Congratulations to Lia Yeh, an undergraduate Computer Science student at UCSB for being recently selected for the NSF Graduate Research Fellowship Program (GRFP)! This program functions to help ensure the vitality of the human resource base of science and engineering in the United States and reinforces its diversity. The program recognizes and supports outstanding graduate students in NSF-Supported science, technology, engineering, and mathematics disciplines who are pursuing research-based master's and doctoral degrees at accredited United States institutions.
Past fellows include numerous Nobel Prize winners, U.S. Secretary of Energy, ​Steven Chu​, Google founder, ​Sergey Brin​ and ​Freakonomics​ co-author, ​Steven Levitt​.
Lia Yeh belongs to the College of Creative Studies as a double major in computing and physics. She is a researcher in the lab of Professor Dave Patterson in Atomic, Molecular and Optical Physics at UCSB and first-author of a paper in the Journal of Chemical Physics about a microwave spectroscopy algorithm she invented called Robust Automated Assignment of Rigid Rotors (RAARR). She is the co-founder and Head of Logistics of WomxnHacks and was recognized in Major League Hacking's Top 50 hackers!
Additionally, Yeh is running a 2-unit student-led seminar course at UCSB this quarter, INT CS 10: Full-Stack Quantum Computation. She intends on open-sourcing the curriculum and resources online this summer.
This is not the first time Lia has received a high-ranking award - her two quantum compilation projects entered from her time at Quantum Undergraduate Research at IBM and Princeton won 1st and 3rd place in the category of the ACM Student Research Competition at MICRO, a top 3 computer architecture conference. She is currently competing in the finalist round of the national ACM Student Research Competition.
Although Lia is honored to have received the NSF GRFP, she has decided to turn it down because this coming fall she will be starting a CS DPhil at the University of Oxford on a Clarendon Fellowship! We wish Lia the best in her pursuit of higher education.