George Tzimpragos Top Pick of 2020 Computer Architecture Conferences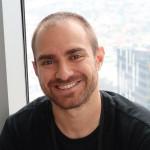 George Tzimpragos Top Pick of 2020 Computer Architecture Conferences
By Caroline Mecartea, Communications & Special Events
George Tzimpragos, a fifth year Ph.D. Candidate in the Department of Computer Science at UC Santa Barbara co-authored an article titled "Temporal Computing With Superconductors" which was featured in the "Top Picks From the 2020 Computer Architecture Conferences" edition of IEEE Journals & Magazine. In total, 120 submissions were received, and "Temporal Computing With Superconductors" was one of only 12 articles chosen to represent the best of 2020.
The connection that this article establishes between predicate temporal logics and computing provides a fresh perspective on the development of abstractions that can leverage the unique properties of superconductor electronics and are semantically close to the theories used by model checkers and formal analysis tools.
Short bios of all of the authors can be found at the bottom of the article. More information about George Tzimpragos can be found on his webpage: www.georgetzimpragos.com and on www.thejjunction.org, a hub for computer architects interested in superconductor electronics.
Congratulations George on this big accomplishment!