GauchoChat team wins overall first-place for the Alexa Prize SocialBot Grand Challenge 5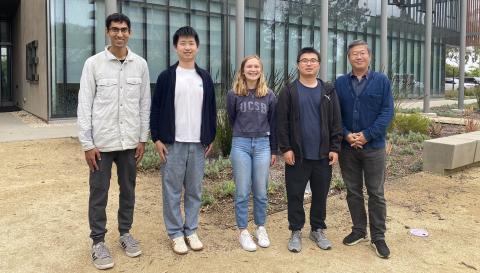 Congratulations to UCSB's GauchoChat team for taking first place overall and $250,000 in Amazon's Alexa Prize SocialBot Grand Challenge 5!
The competition challenged teams to build socialbots with the aim of providing a compelling interactive multimodal and conversational user experience, integrating speech with visuals. Teams attempted to improve Echo and FireTV customer interactions by including text and images that provide more diverse and meaningful information. During the finals phase, university teams implemented their latest innovations and adjusted their approach based on customer ratings and feedback.
The GauchChat team included Rajan Saini, Weizhi Wang, Marina Zhukova, Hong Wang, and they were advised by Xifeng Yan.