Alumni Spotlight: Using Next-Gen Wireless Technology to Improve Emergency Response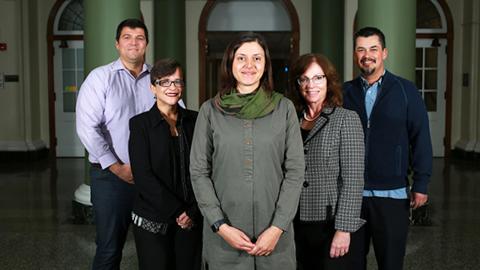 ALBANY, N.Y. (Oct. 4, 2018) –When the 2004 Indian Ocean Tsunami struck Dec. 26 of that year it took the lives of more than 227,000 people. Despite being well into the Internet Era, warning systems on a broad international scale were nonexistent, as remote areas of Indonesia, Thailand and India suffered unfathomable loss. But 14 years later, gaps still remain in rural communities – even in the United States.
At UAlbany, researchers Mariya Zheleva and Petko Bogdanov from the College of Engineering and Applied Sciences (CEAS) are exploring ways to substantially improve the effectiveness of emergency preparedness and response (EPR) in rural communities.
Zheleva and Bogdanov – both assistant professors in the Department of Computer Science at CEAS – are working with CTG UAlbany on the project, including Associate Research Director Mila Gascó-Hernandez, Research Director J. Ramon Gil-Garcia, and Director Theresa A. Pardo.
Through a partnership with the town of Thurman, N.Y., and the Warren County Office of Emergency Services, the researchers are developing a platform for timely information collection, integration, exchange and dissemination to support EPR in rural areas.
Zheleva is serving as principal investigator, which is supported through a $1,494,805 grant from National Science Foundation (NSF).
"The Smart and Connected Communities program continues to generate innovative and collaborative research applications that are addressing challenges faced by our local communities and cities and are offering solutions to help improve people's lives," said Jim Kurose, NSF's assistant director for Computer and Information Science and Engineering, in announcing the award. "As part of our broader portfolio of investments in local communities, the NSF-WINS challenges have tapped into the creativity of teams across the country who do not typically apply to NSF to come up with solutions to the pressing challenges of internet connectivity."
See full article here. 
Mariya Zheleva, Assistant Professor of Computer Science
Petko Bogdanov, Assistant Professor of Computer Science