Senior sendoff, commencement, Faculty & TA awards given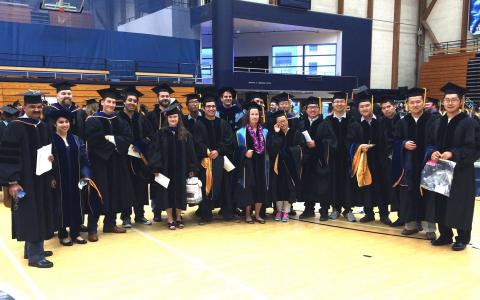 Last week, CS seniors were honored in a senior sendoff event at the Bren commons. The next day, June 13th, 2015, commencement was held for the seniors. Among the honorees at the senior sendoff event was Professor Phill Conrad, chosen as Outstanding CS Faculty Member. Keith Avery was chosen as the Outstanding Teaching Assistant for the Department of Computer Science. Bronwyn Agata Perry-Huston was chosen Outstanding CS Senior and was also honored with Computer Science Distinction in the Major.
Please join us in congratulating the achievements of all our senior students!