Xifeng Yan & William Wang to lead UCSB Team in Alexa Prize TaskBot Challenge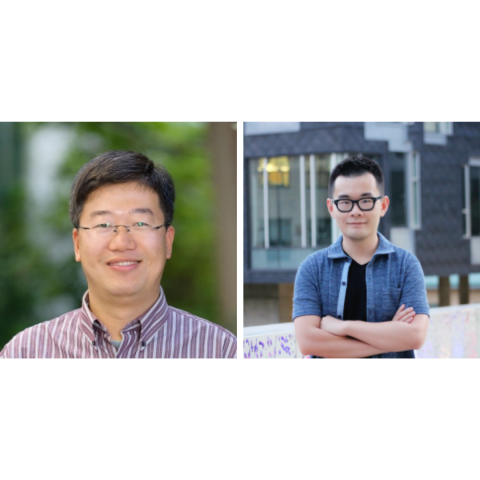 Xifeng Yan & William Wang to lead UCSB Team in Alexa Prize TaskBot Challenge
By Caroline Mecartea, Communications & Special Events
Prof. Xifeng Yan & Assistant Prof. William Wang are leading the UC Santa Barbara team that was selected to participate in the Alexa Prize TaskBot Challenge. Only ten teams out of 125 applicant teams were selected to compete in this unique artificial intelligence competition.
The Alexa Prize TaskBot Challenge is the first conversational AI challenge to incorporate multimodal (voice and vision) customer experiences. The teams will compete to develop agents that assist customers in completing cooking and DIY projects requiring multiple steps and decisions. Success in the competition will require teams to address many AI challenges including knowledge representation and inference, commonsense and causal reasoning, and language understanding and generation. The year-long competition will conclude in May 2022, with winners being announced the following month.
Each team will receive a $250,000 research grant, Alexa-enabled devices, free Amazon Web Services (AWS) to support their research and development efforts, access to the TaskBot Toolkit, other data resources, and Alexa team support. The winning team will receive a $500,000 prize while second place will receive $100,000, and third place will receive $50,000.
Yoelle Maarek, VP of research and science at Alexa Shopping, expressed her enthusiasm about the competition saying, "I am delighted to see that so many quality university teams have expressed interest in addressing this hard AI challenge. This is a wonderful example of our customer-obsessed science approach where we join forces with academia to push the boundaries of science with the goal of delighting our customers."
Congratulations to Xifeng and William for having the opportunity to compete in this innovative and groundbreaking competition!