Professor William Wang Receives National Mentoring Award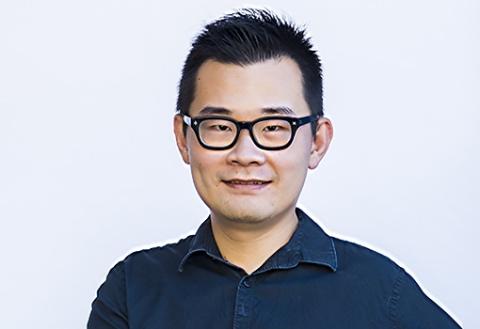 This article was originally published by James Badham with the COE Department.
Find the complete news release here.
UC Santa Barbara computer science professor William Wang has received the 2023 CRA-E Undergraduate Research Faculty Mentoring Award from the Computing Research Association (CRA). The organization represents more than two hundred organizations in North America that are active in computing research, including computer science and computer engineering departments at universities; laboratories and centers in industry, government, and academia; and affiliated professional societies.
"Mentoring lies at the very foundation of our mission as a university, as it is essential that we continue to educate and train the next generation of innovative researchers, who will develop solutions to tomorrow's¬¬ important challenges," said Tresa Pollock, interim dean of the UCSB College of Engineering.
"The CRA-E Undergraduate Research Faculty Mentoring Award is an impressive and well-deserved honor recognizing Professor Wang's exceptional record as an undergraduate research mentor," said Tefvik Bultan, chair of the UCSB Computer Science (CS) Department. "We in the CS Department are extremely proud of our stellar undergraduate program, and we are so glad to see Professor Wang's outstanding contributions be recognized at the national level."
"I am deeply humbled and honored to receive this prestigious award from the Computing Research Association," Wang said. "This collective honor demonstrates the quality of our undergraduate student research at UC Santa Barbara. I also want to thank Professor Diba Mirza for creating the Early Research Scholars Program (ERSP), which connects outstanding undergraduates with faculty and their research labs."
All full-time faculty members at North American academic institutions are eligible to be nominated for the award, only two of which are given annually to recognize faculty members "who have provided exceptional mentorship in undergraduate research experiences, guidance on graduate school, and matriculation of students to research-focused graduate programs in computing."
Wang was nominated by UCSB computer science professor emeritus John R. Gilbert, who highlighted Wang's impact on undergraduate research mentoring in the department, citing numerous examples of students who have achieved significant success under his mentorship. Those students have won prestigious awards and published papers at top conferences, and many have gone on to pursue PhDs at leading institutions.
Gilbert said that he attributes Wang's success to his mentoring philosophy, a key element of which is to treat every undergraduate student researcher with dignity and respect, as if each were his own PhD student. During Wang's seven years at UCSB, three of his students have won Chancellor's Awards for Excellence in Undergraduate Research (in 2017, 2019, and 2022), and seven have received CRA Outstanding Undergraduate Researcher Awards, among other honors.
Wang will receive the award at the Association for Computing Machinery Awards Banquet scheduled for summer 2023.